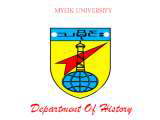 Vision
The department's aims must produce graduates and new generations of historians. A junior historian should have such qualifications.
To be able to judge the success of the organizational changes
To give benefits from the experiences
To reveal the opportunities for political success and failure
Mission
To reach these aims, the History Department provides courses leading to Bachelor of Arts and Master of Arts. Bachelor of Arts in History students have to attend a four years full time course. The students who are qualified in the second year can attend the honor class for B.A Honours Degree. Undergraduates have to learn following related subjects; Myanmar, English, Geography and Philosophy.
In the final year, the students have to make term paper presentation. Master Degree candidates are required to attend a one year full time course. In postgraduate the students have to prepare thesis and to attend historical seminar. A one –year thesis research is also required.
Our department aims to produce graduates of new
generations of historians who have the critical thinking skills to evaluate the past so as to assess changes that can affect our society, communities and organisations. Annually, we have 300 undergraduate, Honours and Master degree students who participate in lectures, tutorials and field trips. We offer a wide range of Master courses including: Myanmar Art and Architecture, Environmental History, and Economic History. Students are required to conduct research and present their findings in historical seminars.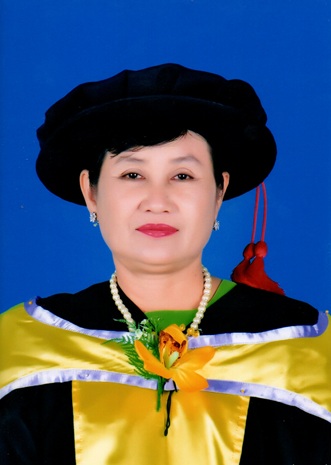 Contact Adress
E-mail: nawahrkhu1964@gmail.com , drnawahrkhuhist@myeikuniversity.edu.mm
Education
2012-2017 PhD from Yangon University
1985-1993 Bachelor of Art and Master of Art from Yangon University
Work Experience
From December 2019 to date, Professor; Myeik University; Myeik Township
December 2018 to 2019, Professor; Kyaing Tong University, Kyaing Tong City
From December 2017 to 2018, Associate Professor; Lashio University, Lashio City
From May 2016 to 2017, Lecturer; West Yangon University, Yangon
From December 2012-2016, Lecturer; Bago University, Bago
From December 2011-2012, Lecturer; Hinthada University, Hinthada
From June 2003-2011, Lecturer; West Yangon University, Yangon
From October 2001-2003, Lecturer; Taungoo University, Taungoo
From November 2000-2001, Assistant Lecturer; Taungoo University, Taungoo
From January 1998-2000, Assistant Lecturer; Dagon University, Yangon
From January 1996-1998, Assistant Lecturer; Dawei University, Dawei
From February 1995-1995, Assistant Lecturer; Yangon University (Hlaing Campus), Yangon
From November 1993-1995, Tutor, Yangon University (Hlaing Campus), Yangon
From February 1990-1993, Tutor, Yangon University, Yangon
From November 1986-1990, Tutor, Mawlamyaing University, Mawlamyaing
Writing Local Research Journal
Dr.D.Po Min and the white elephant
Educational activities
Zoom Meeting (Board of Studies) 14.8.2020 from 9:30 to 4:00
Zoom Meeting (LMS) 28.8.2020 10:00 AM (Yangon Distance Education)
Zoom Meeting (Orientation Course for Learning Management System)12.2020 – 8.12.2020 (History Department)
History Department's Activities
Sample Description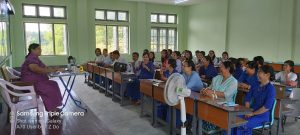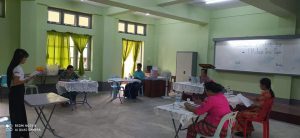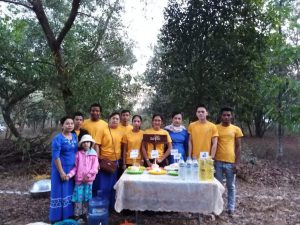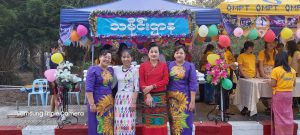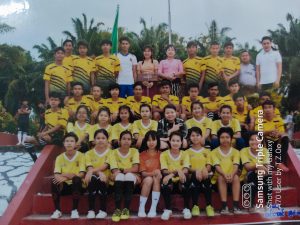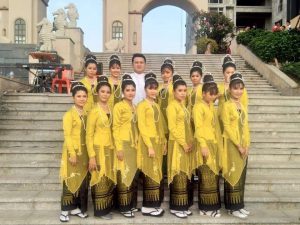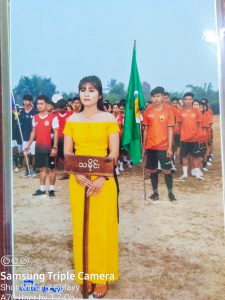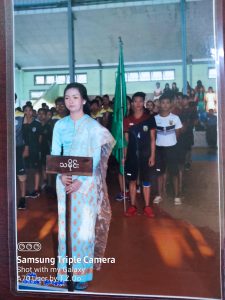 Sample Description
Sample Description