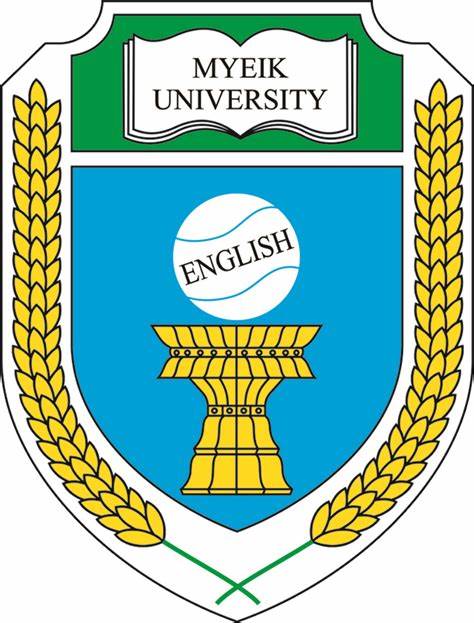 Vision
To facilitate the department as a center of academic excellence, professional knowledge, specialized skills, and research in English studies
Mission
Undergraduate Programme
To train students in communication skills in English

To initiate students with blended learning in line with 21st century skills

To strength their ability to analyze all forms of literary expression

To prepare them for career readiness skills and higher education
Postgraduate Programme
To provide students to develop a holistic understanding of language and literature in English

To expose students with research culture and create spaces to extend their subject knowledge in the world of research

To equip them for career opportunities with regard to the local needs
Our Department provides English Language foundation courses for all students at Myeik University. Foundation English courses are taught with the primary aim of enabling students to read and write in English and to communicate in English effectively. We also aim to develop the students' competence in reporting, presenting and writing up their research projects in English. Moreover, we intend to develop the 21st century skills, namely
communication, critical thinking, problem-solving, collaboration, creativity and innovation skills .For students and for 250 students who specialize in English. The Undergraduate Course focuses on literature and communication skills and the Master Course offers deeper insights into areas such as linguistics, semantics, stylistics and teaching methodology.
Students have opportunities to develop language skills by
participating in: impromptu talk competitions, debate and
singing clubs, round table discussions, essay writing competitions and the independent listening Laboratory.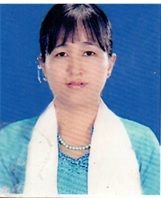 Contact Address
E-mail: zarchisoe1976@gmail.com
Education
1996-2002 Bachelor of Arts (Hons:) from Mandalay University
2003-2005 Master of Arts from Mandalay University
Work experience
From 6th January 2021 to this day, Associate Professor; English Department, Myeik University, Myeik Township
From 6th December 2019 to 30th December 2020, Lecturer; English Department, Yadanabon University, Amarapura Township
From 11th December 2018 to 29th November 2019, Lecturer; English Department, Loikaw University, Kayah State
From 1st December 2016 to 3rd December 2018, Lecturer; English Department, Mandalay University, Mandalay Region
From 25th February 2013 to 30th November 2016 Assistant Lecturer; English Department, Yadanabon University, Amarapura Township
From 8th December 2011 to 25th February 2013, Tutor; English Department, Yadanabon University, Amarapura Township
From 8th February 2010 to 2nd December 2011, Tutor; English Department ,Mohnyin Degree College, , Mohnyin Township
From 1st February 2008 to 5th February 2010, Tutor; English Department , Kyaukse University, Mandalay Region
From 1st September 2005 to 31st January 2008, Tutor; English Department, Shwebo Degree College, Shwebo Township
Writing Local Research Journal
Developing Reading Skills for Second Year Srudents in Shwebo Degree College; URJ, 2009, December, Vol 1, No 1.
Learner's Perception of Teaching and Learning Grammar; URJ, 2019, December, Vol 10
English's Activities
| No. | Photo | Name | position | e-mail |
| --- | --- | --- | --- | --- |
| 1. | | | | |
| 2. | | Daw Pann Gon | Lecturer | pannpanngon@gmail.com, panngoneng@myeikuniversity.edu.mm |
| 3. | | Daw Saw Myat Ohnmar | Lecturer | ohnmasaw@gmail.com,sawmyatohnmareng@myeikuniversity.edu.mm |
| 4. | | Daw Kaythi Myint | Lecturer | kathylaykathylay@gmail.com, kathyimyinteng@ |
| 5. | | | | |
| 6. | | | | |
| 7. | | | | |
| 8. | | | | |
| | | | | |
| | | Daw Yu Nwe Htay | Assistnat Lecturer | yuyunwe20@gmail.com, yunwehtayeng@myeikuniversity.edu.mm |
| | | Daw Cho Mi Htun | Assistnat Lecturer | chomihtun90@gmail.com, chomihtuneng@myeikuniversity.edu.mm |
| | | Daw Pan Myintzu Ei | Tutor | gflora977@gmail.com, panmyintzueieng@myeikuniversity.edu.mm |
| | | Daw Zo Zo Phyo | Tutor | springeyes19690@gmail.com, zozophyoeng@myeikunicersity.edu.mm |